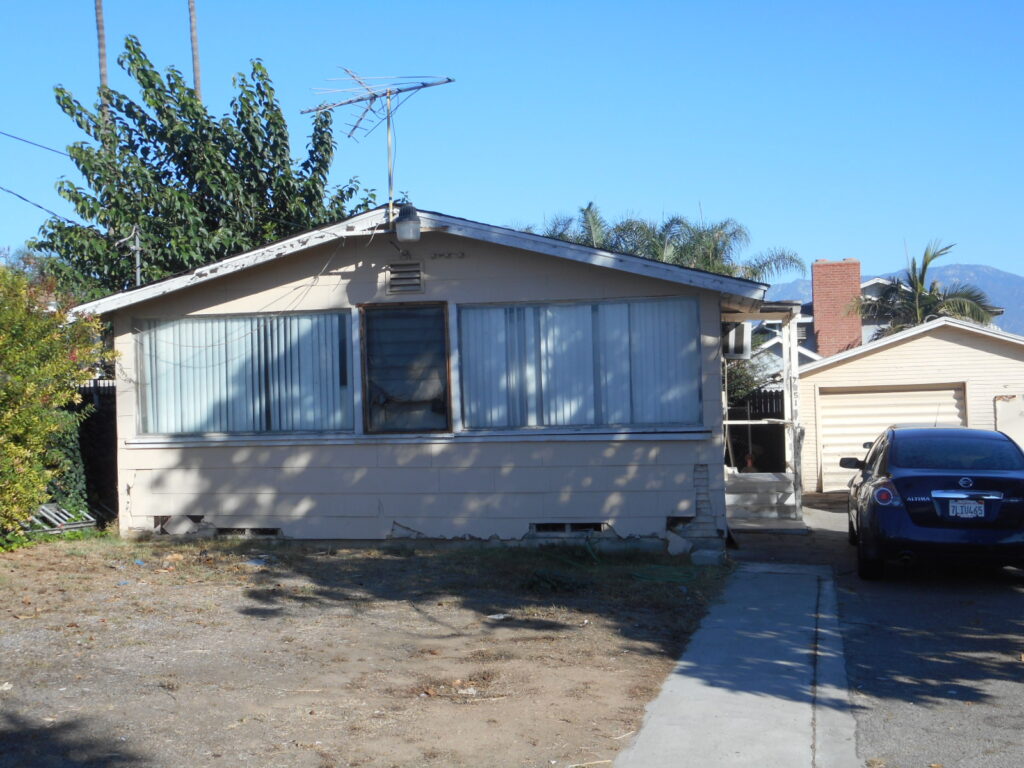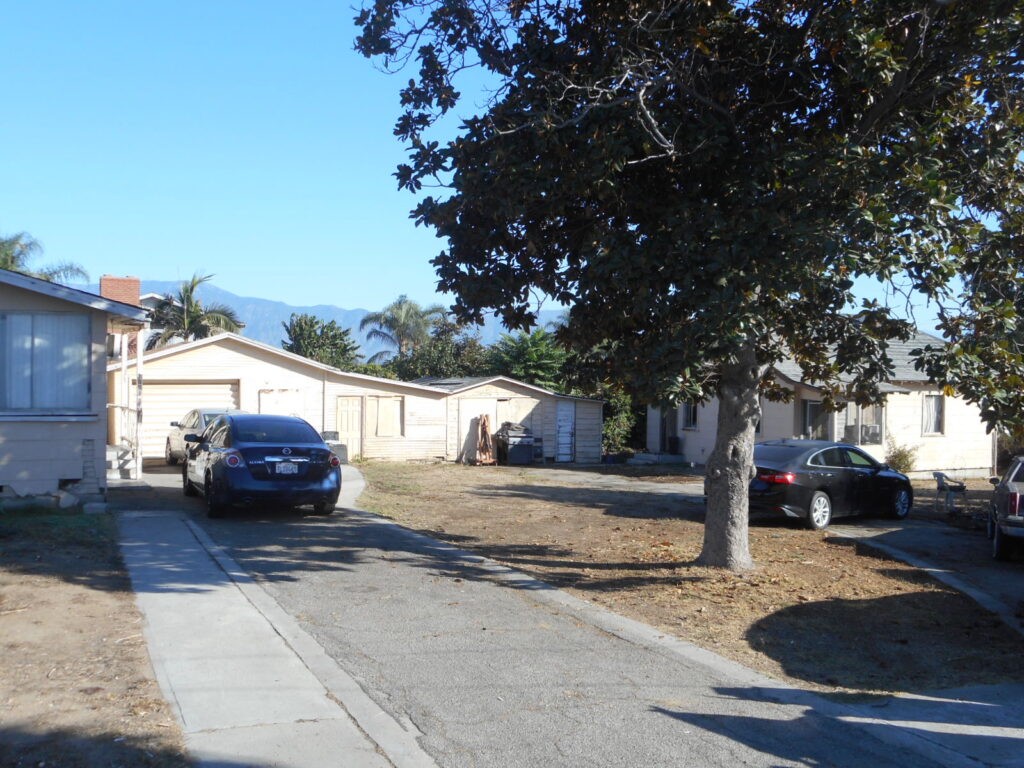 PROBATE SALE  –  ROSEMEAD  –  FIXERS
BY ORDER OF SUPERIOR COURT
2 HOMES ON 2 LOTS
BROCHURE #300
LOCATION:   7951 & 7953 GRAVES AVENUE, ROSEMEAD, CA 91770  APN'S 5284-024-017 & 5284-024-016
DIRECTIONS:   THOMAS GUIDE (L.A. COUNTY) P. 636, F-3. SOUTH OF 10 FREEWAY, NORTH OF 60 FREEWAY, EAST OF DEL MAR AVENUE.
DESCRIPTION:   2 HOMES ON CONTIGUOUS LOTS IN THE VERY DESIRABLE CITY OF ROSEMEAD, CALIFORNIA. THE 3 BEDROOM, 1 BATH &  2 BEDROOM, 1 BATH HOMES EACH HAVE A LIVING ROOM. KITCHEN & DETACHED GARAGE WITH STORAGE ROOM. POSSIBLE DEVELOPMENT SITE. BUYERS SHOULD CHECK WITH THE CITY OF ROSEMEAD FOR CURRENT ZONING & BUILDING REQUIREMENTS. THE HOMES ARE SOLD TOGETHER AS ONE SALE. DO NOT DISTURB OCCUPANTS. PERSONAL PROPERTY NOT INCLUDED IN SALE. CLOSE TO SCHOOLS & SHOPPING.
LOT SIZE:   APN 5284-024-017  –  8,314± SQ. FT.
APN 5284-024-016  –  5,339± SQ. FT.
ZONED:   RMR2* (BOTH PARCELS)  SUBJECT TO GENERAL PLAN
CONFIRMATION
TAXES:   PROPOSITION 13
ESTATE OF LUCERO
TERMS:   CASH. BUYER TO OBTAIN OWN FINANCING. FINANCING IS NOT A CONTINGENCY TO THIS SALE. PROPERTY SOLD IN "AS IS" CONDITION WITH NO CONTINGENCIES WHATSOEVER. PROPERTY SOLD SUBJECT TO ACCEPTANCE OR REJECTION BY THE TRUSTEE AND SUBJECT TO COURT CONFIRMATION.
ESCROW PERIOD:   45 DAYS OR SOONER
DEPOSIT:   $10,000 CASHIER'S CHECK REQUIRED TO BID. BALANCE OF 10% DEPOSIT BY PERSONAL CHECK. CASHIER'S CHECK SHOULD BE MADE PAYABLE TO FLANS & WEINER, INC.. IN THE EVENT YOUR BID IS REJECTED, DEPOSIT WILL BE REFUNDED WITHOUT INTEREST.
TITLE:   SELLER TO PROVIDE STANDARD TITLE POLICY.
PLEASE CALL FLANS & WEINER, INC. IF YOU HAVE ANY QUESTIONS
REGARDING THIS PROPERTY OR THE AUCTION PROCESS (818) 501-4888